SugarCRM
Accelerate Your Sales and Marketing Success with Trek Global's CRM Services
Are you considering implementing a CRM system, have a current system that is not working as expected or have a SugarCRM system and need assistance from SugarCRM experts? If any of these scenarios are the case for you, Trek Global's CRM Services team is here to help.
---
CRM System Analysis
Trek Global's CRM Consulting team has years of experience in helping businesses achieve their customer relationship management system needs. If your company  has experienced growth and realized the need to manage sales projections, customer accounts and business contacts, our skilled team can work directly with you to analyze your current business processes and suggest a CRM system that is built to fit your needs. If your organization has a current CRM system and it has become a usability nightmare, our team has you covered as well. Our staff works locally and on-site to vet the possible CRM options, create a suggestions plan based on your organization's needs, and can even be part of the system purchase negotiation, expediting the system selection process and saving your organization time and system costs.
Contact us to learn more about our CRM Systems Analysis services.
---
SugarCRM Hosting
SugarCRM puts data at your fingertips, and with Trek Global's CRM Hosting service, that control is extended one step further. Here at Trek Global, we have extensive experience utilizing the computing power of Amazon EC2 to enable our customers to access their data at all times with the added benefit of being able to scale as the need arises. With the help of the Trek Global Consulting team, you will no longer need to switch hosting services or migrate data from your SugarCRM instance when your company grows.
The Trek Global Hosting service is specifically optimized for SugarCRM. We run compatibility tests and speed tests to ensure that your instance is running at optimum performance. As well as ensuring the system is up to speed, Trek Global offers system backup services to ensure that your data is safe and secure. With a team of Trek Global SugarCRM experts and the reliability of Amazon EC2 web hosting, SugarCRM hosting has never been so reliable, quick and scaleable.
Contact us to learn more about our Hosting services
---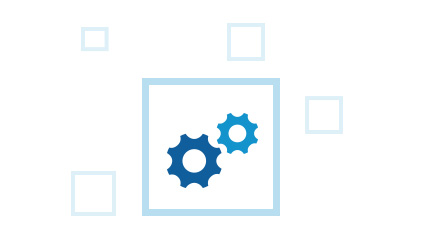 SugarCRM Development
SugarCRM is a spectacular customer relationship management system with extensive flexibility. Whether your organization is interested in developing custom workflows, altering specific system permissions, or adding additional functionality not found in the out-of-the-box SugarCRM instance, the Trek Global Development team has you covered. Our team specializes in ensuring that your CRM system becomes something that provides value to your organization and is a system that all of your employees are proud to utilize. Our developers have in-depth knowledge in SugarCRM customizations, add-ons, database management, data migration, and numerous coding languages. When you want to implement a CRM system or need some changes to your current system, it is valuable to have the Trek Global Development team on your side.
Contact us to learn more about our Development services.
---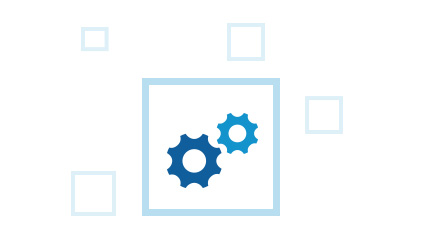 SugarCRM Automation
SugarCRM is a powerful system that has a positive and direct impact on the productivity of your Sales and Marketing teams. Our Trek Global CRM specialists can analyze your current Sales and Marketing processes and automate the CRM to facilitate their needs. To get the highest ROI out of your CRM, automation is a must and these are just some of the processes that our Trek Global CRM specialists can implement:
Real Time Automated Reporting
Sales Alerts
Automated Lead Qualification Parameters
Lead Scoring and Lead Allocation/Segmentation
Automated Lead Nurturing
Contact us to learn more about our CRM Automation services
---
SugarCRM Data Migration
Whether you are transitioning from an existing CRM to SugarCRM or have data that was never stored in a CRM, migrating the data to that new system can be extremely complex and time-consuming. Here at Trek Global, we pride ourselves on mitigating the painful components of implementing SugarCRM. Our CRM consultants specialize in data transitions from a number of systems including but not limited to Goldmine, Microsoft Dynamics CRM, and Salesforce CRM. There is no need to risk losing your valuable contact or sales data, as our Trek Global CRM Consultants are dedicated to you and will be there every step of the way to ensure all desired data is migrated and mapped correctly in your SugarCRM instance.
Contact us to learn more about our Data Migration services.
---
SugarCRM Training
For your team to experience success and utilize your CRM to it's fullest potential, it is imperative that your team have detailed and structured training. Whether your organization has a single team of local sales people or hundreds of remote employees, Trek Global is able to facilitate your training needs and arm your employee with the knowledge they need to be successful.
The first step of this process is training the in-house SugarCRM administrative staff. This training program has a two-tiered approach: initially training the administrators on system use, and secondarily training the SugarCRM administrators on techniques for handling system inquiries from fellow employees.  In addition to Administrator Training, Trek Global offers detailed End User Training. It is our desire to enable each end user to be fully versed in their particular use case so that they can accomplish their job tasks as efficiently as possible. Additionally, our CRM specialists are available to aid in the onboarding process by providing New Employee Training.