Affordable ERP Software for Distribution & Manufacturing
Are you ready to optimize your business? Meet current and future growth with an affordable and comprehensive ERP system from Trek Global. Contact us to receive a quote or a free demo for your team.
A Comprehensive Solution to Run Your Business
Global ERP

Manage all your locations from one cloud-based system. Trek Cloud ERP supports multiple organizations, locations, languages and currencies.
Complex Order Management

Automate with auto-populated information and set rules that trigger next steps in the order-to-invoice process. Integrate with your payment processors.
Inventory & Supply Chain

Control costs, reduce overhead and better manage your goods & services from vendor to customer.
Manufacturing

Streamline production, reduce delivery times, and establish assembly rules and processes for increased efficiency.
Shipping & Fulfillment

Reduce errors and eliminate time-consuming tasks. Generate shipments and notices automatically. Integrate with your shipping companies.
Financials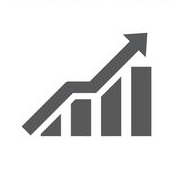 Get accurate, real-time views of the status of your business. Retain all your data in one place, with no data re-entry for financials.
Mobile for Anywhere, Anytime Access
Log in to your ERP securely from your web browser.
Manage business from your office, warehouses, trucks or clients' locations.
Data immediately updates so that your business keeps moving quickly -- for faster fulfillment and happier customers.
Growing Our Customers
We've established connections that drive real, sustained growth for our customers.
Contact Us Today to Learn More
Our team would be glad to discuss your technology needs and provide you with solutions to address your business goals.
1-888-575-8445 or [email protected]
©2016 Trek Global Corporation - All Rights Reserved | Terms of Service | Privacy Policy